New Video Focuses on CSI Course, Internship
The Center for Social Impact offers a unique opportunity for Ross School of Business students to gain deep exposure to the opportunities and challenges faced by social enterprises. The Impact Corps–Academic Year program is a combined internship/independent study experience for students to work alongside mission-driven businesses in Southeast Michigan. Students are treated as part of the organization in which they are placed, and develop skills and perspectives important for balancing social mission with financial sustainability.
---
Creating a Legacy of Impact for Future BBAs
Nine BBAs were selected by the Center to be part of the first official Change Agent cohort. They were paired and placed at social impact organizations to work for 9 weeks as an intern. In addition to the internship, students attended a week-long team-building orientation where they developed new skills including leadership, empathy, and visioning.
2017 Change Agent Cohort: 
---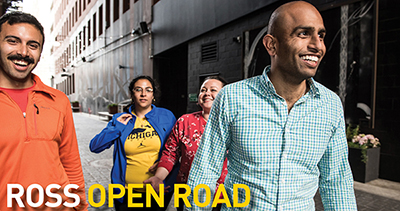 Three Teams Experience the Call of the Open Road
Three teams sponsored by the Center for Social Impact and Zell Lurie Institute headed out across the U.S. during the month of May, and brought innovative solutions to the challenges of 14 social entrepreneurs. It was all part of a program called Ross Open Road, an action-based social entrepreneurship program fostered exclusively by Ross students. The aim of the program is to give functioning social enterprises extra help in solving complex challenges, and to help students gain firsthand experience in this business space. To read about their experiences, click on the links below:
Read all of the 2017 blog posts from all of the teams and track their journeys on the Ross Open Road Website
---

Board Fellowship Nonprofit Organization Applications Due June 30
Only a few days remain for Southeast Michigan nonprofits to submit their application for the 2017-18 Board Fellowship Program.
During the program, graduate students serve as non-voting board members of local nonprofits for an academic year. Board Fellows work closely with the board and executive staff, attend board meetings, serve on committees, and learn about the issues facing the organization.
Submit application packages or request further information from socialimpact@umich.edu. Deadline is Friday, June 30 at 11:59 pm.
---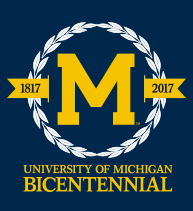 University of Michigan Bicentennial Celebration
The University of Michigan will be hosting a summer festival this month to celebrate the 200th anniversary of the university. Beginning Monday, June 26th at Hill Auditorium, The President's Colloquium will address "The Evolving Bargain between Research Universities and Society." The festival continues into the next day at Ingalls Mall with the MStaff200 Celebration and the Ann Arbor Summer Festival.
View a complete listing of all Bicentennial Events
---
Key Events
Board Fellowship
Nonprofit Application
June 30, 2017
---
Community News & Events

June 27 @ University of Detroit Mercy
The Center for Social Impact is proud to support the EmpowerHER Summit in Detroit. This partnership between Ford Motor Company Fund and the Michigan Women's Foundation offers a continuum of programs and services to women (and a few good men) wishing to start or grow Social Venture Enterprises. The summit will include a series of TED Talk-like presentations and key note addresses by successful social entrepreneurs, as well as four breakout sessions.
---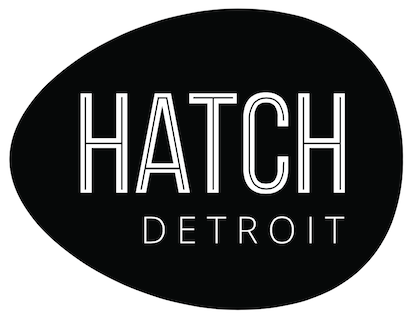 July 14, Submission Deadline
The Hatch Detroit Contest is a retail competition and chance for one savvy entrepreneur to win a $50K grant to open up their brick & mortar storefront in Detroit, Highland Park or Hamtramck. The storefront is key! Hatch Detroit is looking to invest in businesses that will revitalize commercial retail strips, activate vacant spaces, and spur further investment into the community.